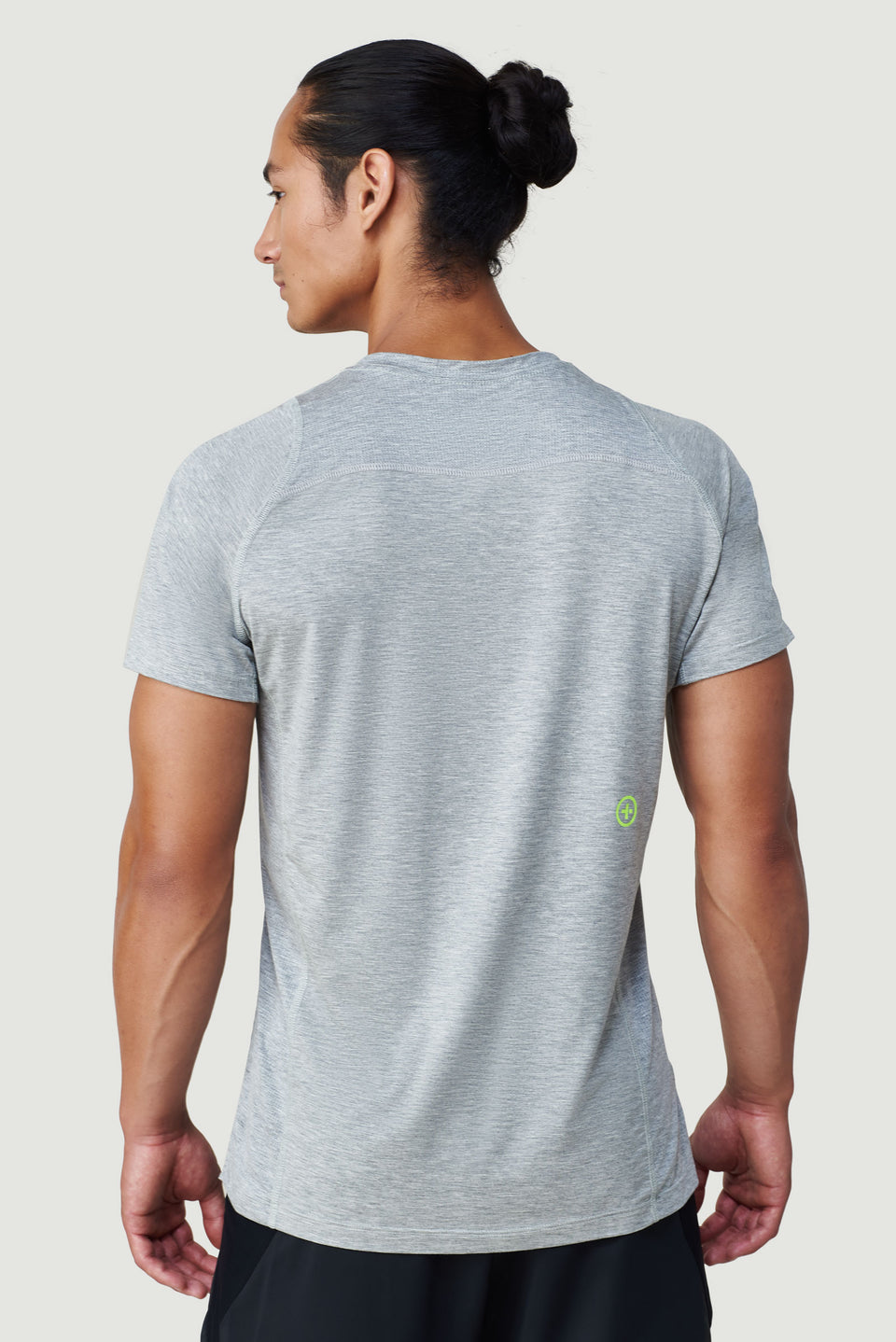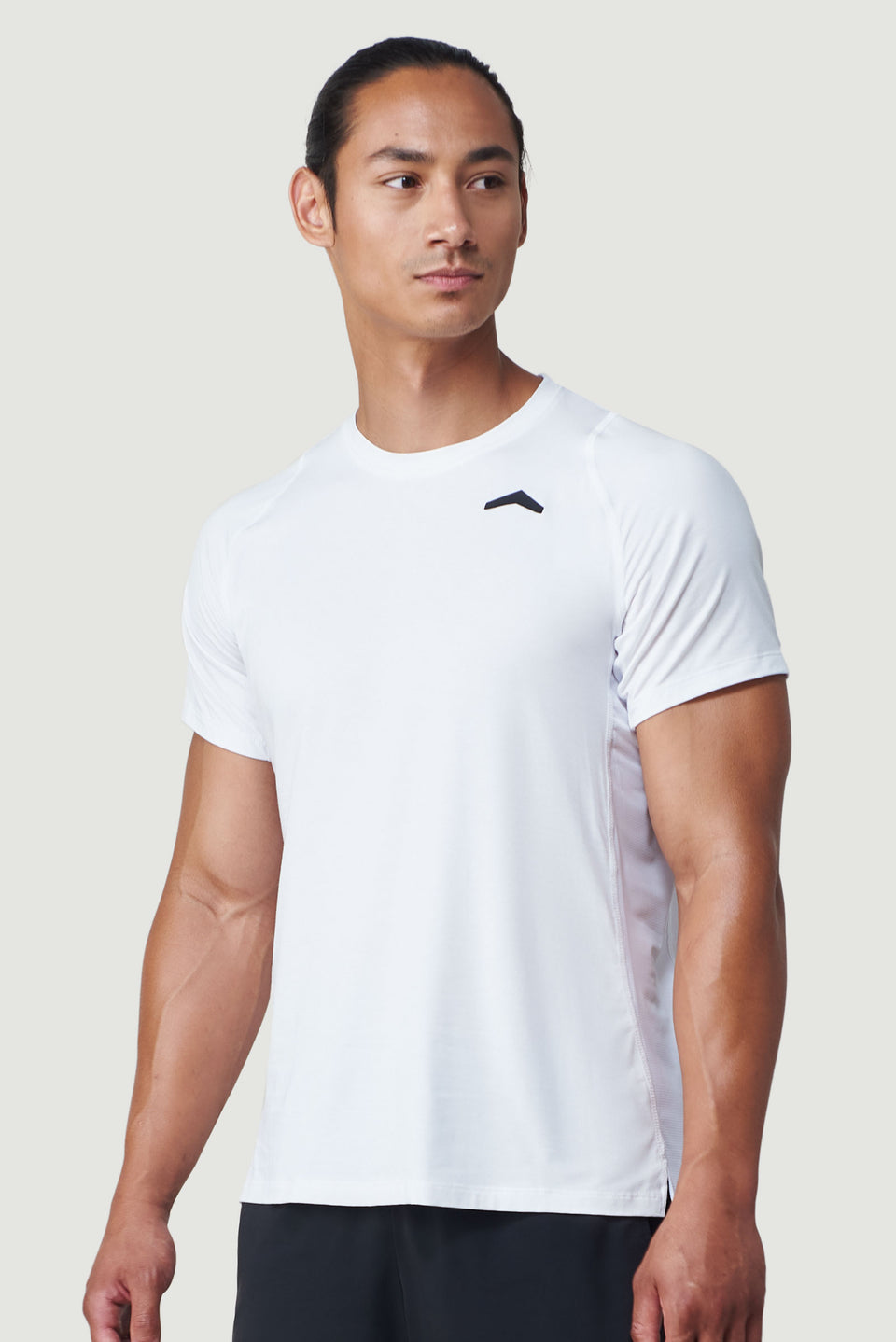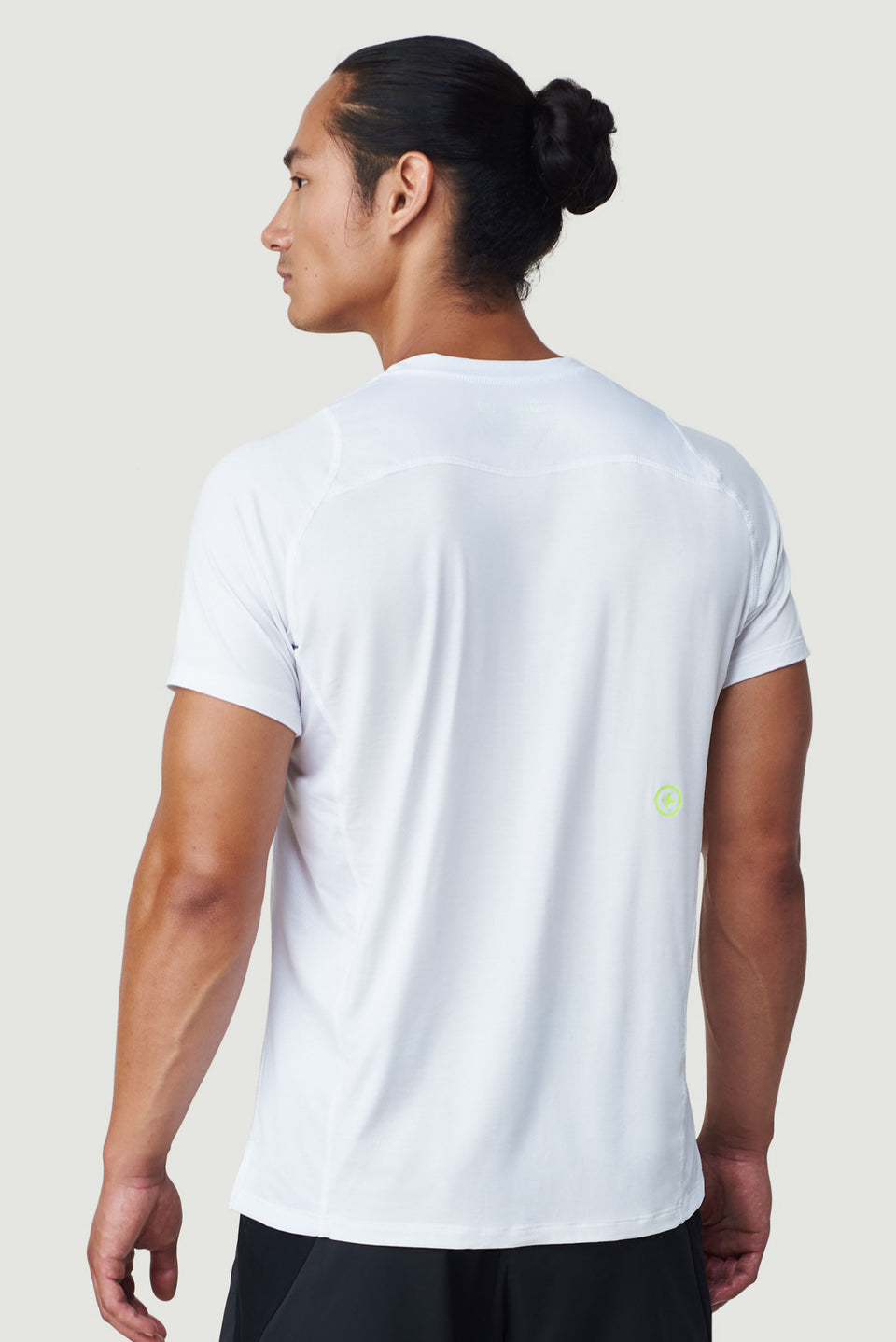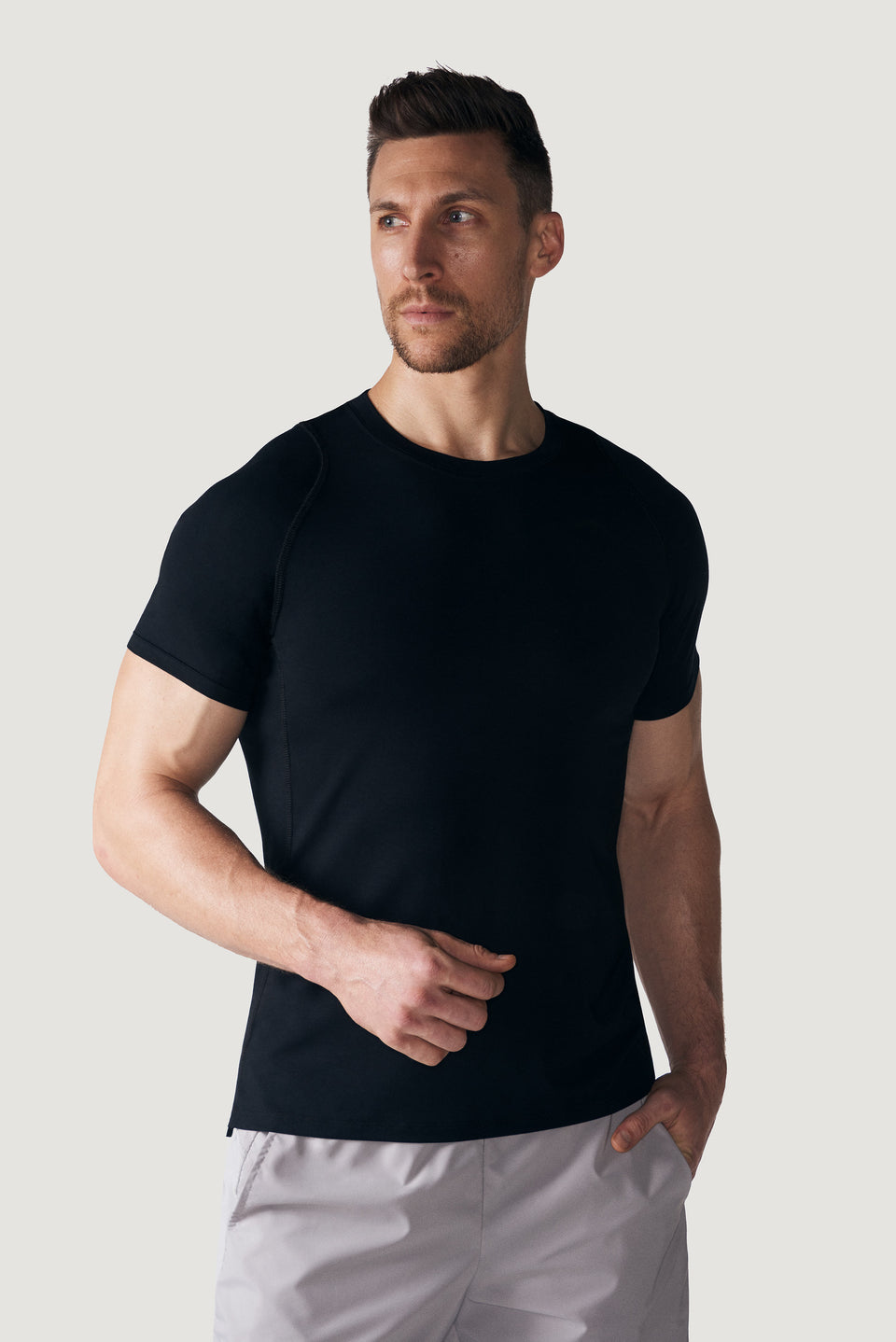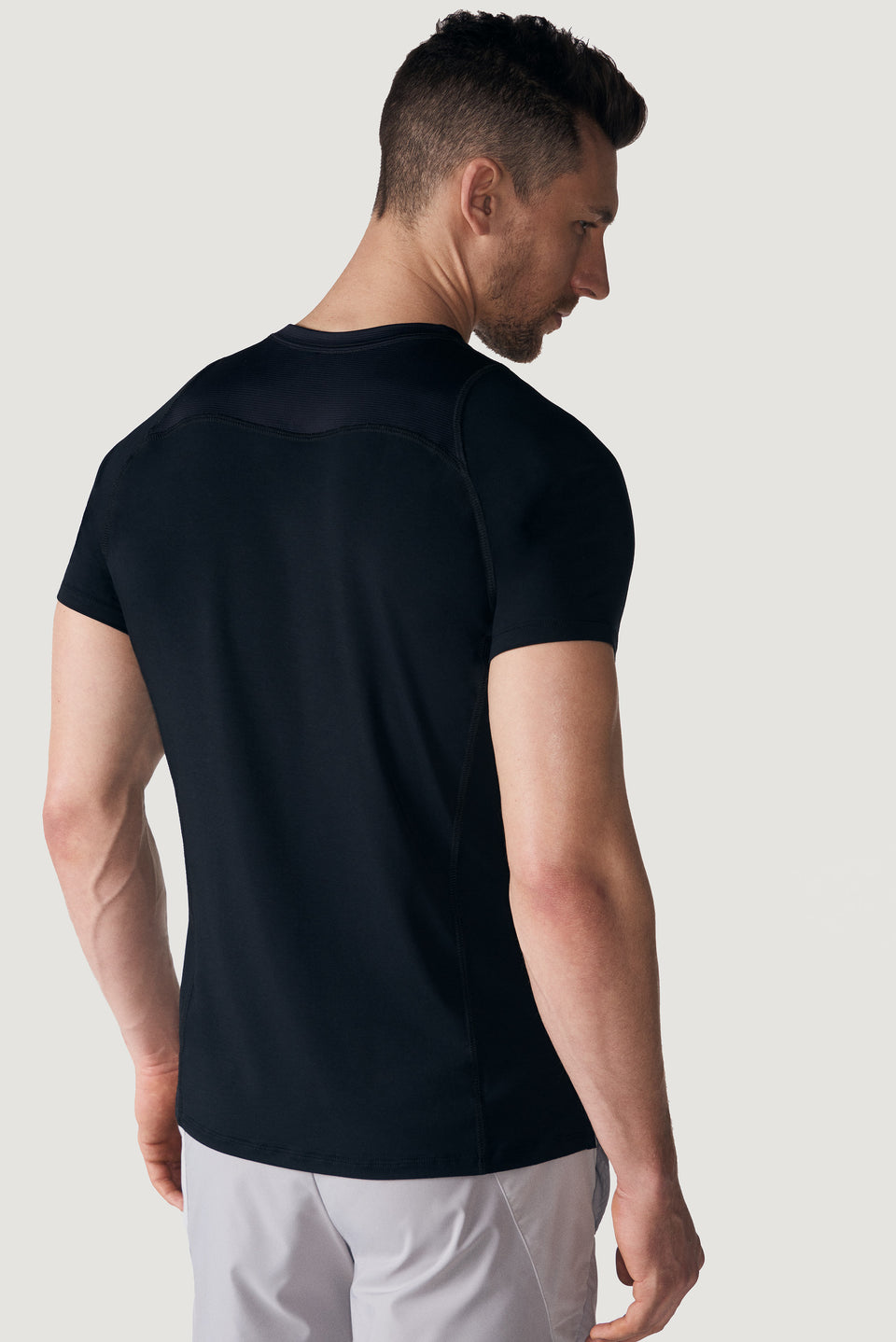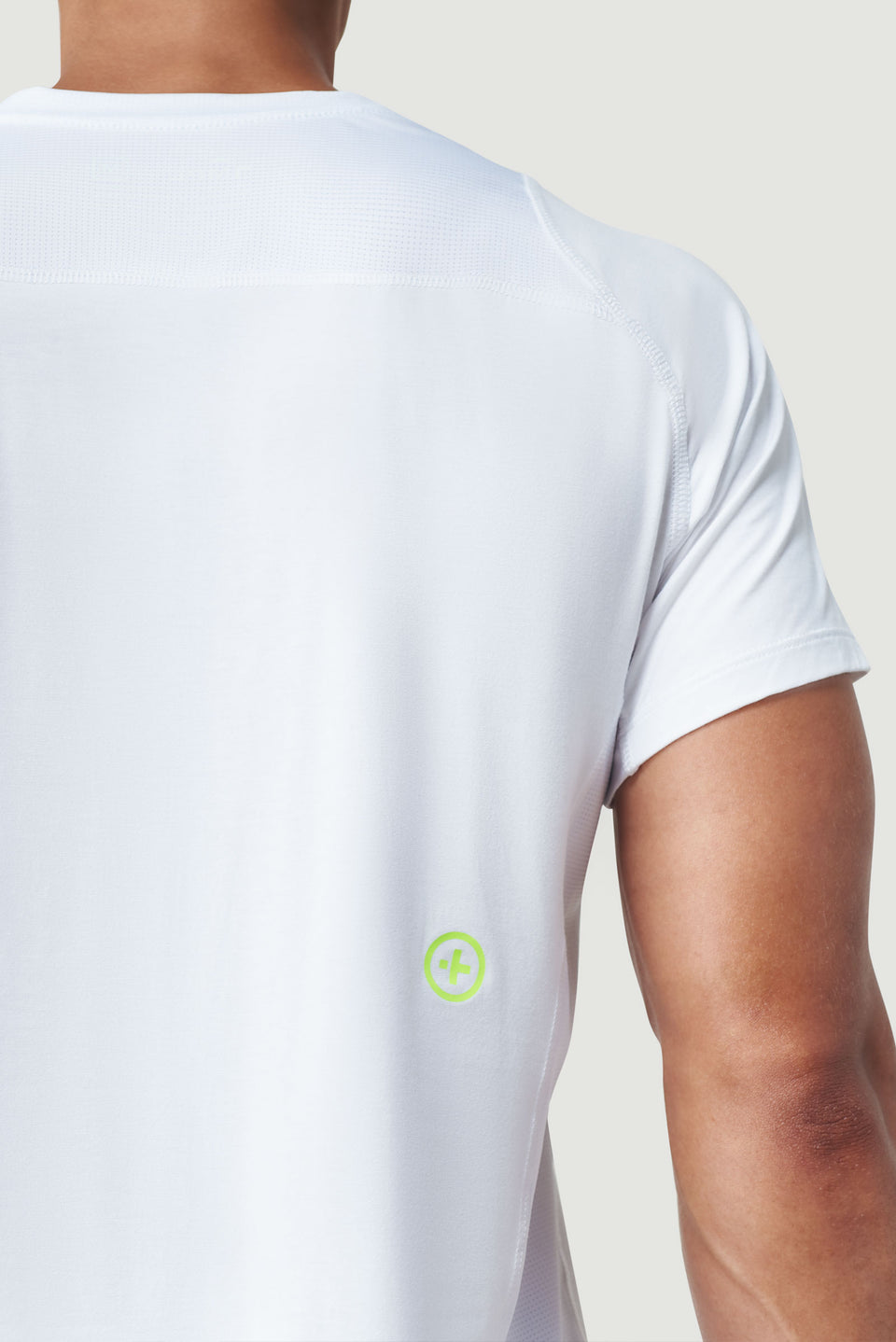 Origin Men's Shortsleeve Jersey
0119M03NS
Description

Features

Shipping & Returns

Product FAQ
The new standard for lightweight, everyday performance Ts, with TMPL clean, conscious performance fabrication. Super light and comfortable next to skin, plus super breathable, thanks to Rib-Tec ventilated carbon inserts. 4-way stretch, high recovery TMPL Pur-Tec fabric keeps itself–and you–in shape, while moisture-wicking plus anti-odor means that you stay drier & get more performance in between washes.
Models are 6'1" (Donnie, Matcha, Aaron, White) and 6'3" (Nero) and wear a size Medium & Large.
For every order, we plant 2 trees on your behalf through One Tree Planted.
Genuine High Gauge 90% MicroModal, 10% Elastane

160 GSM

Inserts in Rib-Tek carbon infused mesh fabric: 82% MicroModal, 14% Elastane, 4% Carbon

Bluesign Certified

Free of dangerous chemicals and dyes

Knit in Italy using the highest human & environmental standards

4-way stretch

Rib-Tec ventilated fabric inserts with carbon

Moisture-wicking

Antibacterial & odor resistant

UV50 Protection

Anti-pilling

Made in Canada
Standard Shipping in North America
We currently ship anywhere in North America (United States & Canada), and will ship internationally for an additional $35 CAD fee.
Free Shipping On Orders $99+
We are currently offering free shipping in North America on orders over $99.
Easy, Hassle-Free Returns & Exchanges
We expect that you will love your new clean, conscious, performance TMPL Sportswear products. In the event that you are not happy with your purchase, please notify us at info@tmplsportswear.com within 30 days for an item exchange or refund (less shipping).
What does 'clean sportswear' mean?
Our fabrics are free of dangerous toxins, chemicals, and plastic used in the manufacturing process of some of today's products. During exercise, these toxins can be absorbed into the body via friction, heat and sweat, and have been linked to serious illnesses. TMPL Sportswear's unique performance Pur-Tec fabrics are Bluesign & Oeko-Tex Certified, down to the logos and size heat seals. This makes TMPL Sportswear safer for next to skin during workouts.
What does 'conscious' mean?
We produce our products in the world's most advanced fabric mills, and utilize the highest quality technical materials–incorporating the most stringent human & environmental production techniques. All of our products are made in Canada, in fair working conditions by producers paid fair living wages and receiving health benefits. Because our product is naturally odor resistant, you can wear through multiple workouts between washes–minimizing water pollution & microfiber release into waterways.
What trade-offs in performance does clean, conscious sportswear require?
None! All TMPL Sportswear products feature moisture wicking, 4-way stretch, anti-odor technology, UV protection, flat lock stitching using carbon-infused thread, and more. Superior fabric feel, comfort and breathability means you can push even harder. Because our products are Clean, they lack the common "smell" that some apparel emits, requiring a wash after one or two workouts.
What does TMPL Sportswear Pur-Tec fabric feel like?
So lightweight and breathable, we've been told its like wearing nothing at all. Buttery soft smooth hand feel means workout gear has never felt so luxurious. Our unique fabrics are the highest quality performance fabrics available–anywhere in the world.
What makes TMPL's Pur-Tec fabrics so special?
All of our fabrics are sourced from the world's most advanced fabric mills in Italy & Switzerland, who create the most luxurious performance fabrics.